Before 2020, training at home was slowly starting to make its way through the fitness world. The first step in this direction was wearable technology: watches and monitors that track your activity. As a result, the fitness industry changed by introducing fitness apps, smart exercise machines, and home gyms.
According to The Top 20 Fitness Trends for 2022 from an ACSM worldwide survey, the number one trend in 2022 is wearable technology, and coming in second is home exercise gyms.
Although we can now go to the gym, those who discovered some fantastic advantages of working out from home, such as saving a fortune on gym membership, have no intention of giving up.
A gym at home is incredible for keeping fit by leading a healthy lifestyle. However, it is always important to find the best training program and fitness equipment to achieve it in the best way.
These tips help you stay fit while training at home without a pricey gym membership.
Choose a Workout Program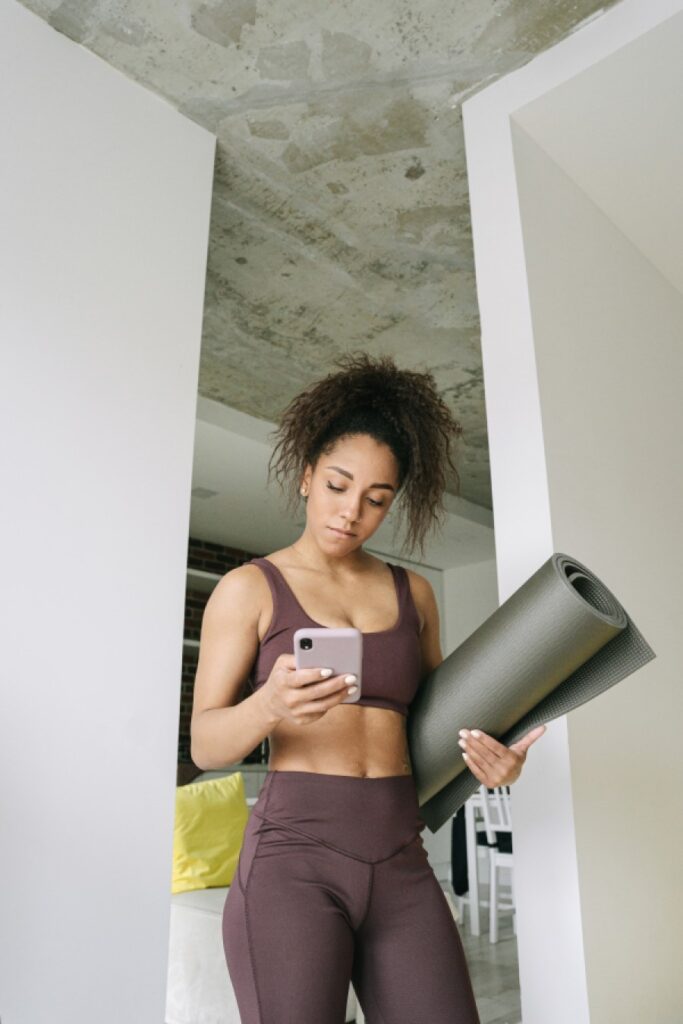 Cycling stationary bikes, elliptical exercise machines, treadmills, and row machines are great tools to work out, but they are not the only way to do it. We do not need to have a sophisticated device to train at home. Having something like that in your home gym would be wonderful, but it is not essential either.
It may sound a bit unbelievable, but a jump rope, a kettlebell, a pair of dumbbells, a medicine ball, and a yoga mat can make a difference in your workouts at home. Likewise, we must consider combining home workouts with moderate physical activity such as hiking, jogging, or cycling. Some studies confirm that performing one of these activities for 30 minutes can significantly help our health and that no matter what type of home workout you choose, what will bring you results is staying active five days a week.
Almost everyone can work on their wellness from home, as long as they are in good health with no chronic conditions, or your doctor recommends working out. The emergence of hundreds of online training programs makes it possible for anyone who wishes to improve their health and fitness from home. It is only a matter of searching online for the goals you want to achieve with your next training plan.
There are online training options for everyone, from workouts for the little ones, new moms, parents working from home, or people of different ages who desire to improve their strength and endurance. Consider researching the trainer's experience and knowledge or the company that offers the program to ensure that you are under the tutelage of someone educated to help you.
Here is a list of workout apps. Some may require a subscription, but there are free options, and a few offer a free trial period.
Peloton App (Free 30-day trial)
Corepower Yoga (At home paid membership)
Nike Training Club (Free app)
Les Mills App (Free 30-day trial)
Muscle and Strength (Free workout plans online)
Trifecta App (Free 30-day trial)
Adidas Training by Runtastic (Free app)
Eat Healthily
It is known to most of us that exercising regularly and eating right is the key to staying healthy so we can enjoy our lives functional and independent for as long as possible. Research has shown that to achieve a healthier life, it is best to start with an exercise routine before changing your diet, although the ideal would be to start with exercise and diet simultaneously.
"If you need to start with one, consider starting with physical activity first." Abby King, Stanford Prevention Research Center.
How we improve our nutrition can vary depending on our personality. The goal will always be the same, but the strategy may differ. The important thing is that it works and that it is something that lasts forever. Some of us can change how we eat quickly, and some need to make small changes every day until we completely change our habits.
On a subject as important as nutrition, we always need to be under experts' direction because each person's diet varies according to age, size, gender, and general health. Nowadays, there is the facility of consulting the nutrition expert of your choice from home. If you are determined to start today, there are some easy things to do in your lifestyle to improve your diet.
If you are determined to start today and don't know where to start, there are some easy things to do in your lifestyle to improve your diet. Here I share a list of 10 easy tips you can begin.
Eat an apple as a snack; it makes your stomach feel full for up to 3 to 4 hours.
Always eat your meals with green vegetables such as broccoli or green beans to keep your digestive system clean and running.
Include eggs in your breakfast to increase feelings of fullness.
Drink sugar-free beverages or sparkling water instead of your sugary beverages
Eat fruits instead of juice fruit.
Include berries in your daily diet (blueberries, strawberries, and cranberries)
Add nuts and seeds to your snacks (almonds, cashews, and walnuts)
Cook at home most nights rather than take out.
It may be challenging to make all our meals healthy, but now we can find some restaurants that offer weekly meal preparation and order them according to our nutritional needs. There are many resources at our disposal to improve our diet; the important thing is that we decide to do it.
Sleep Better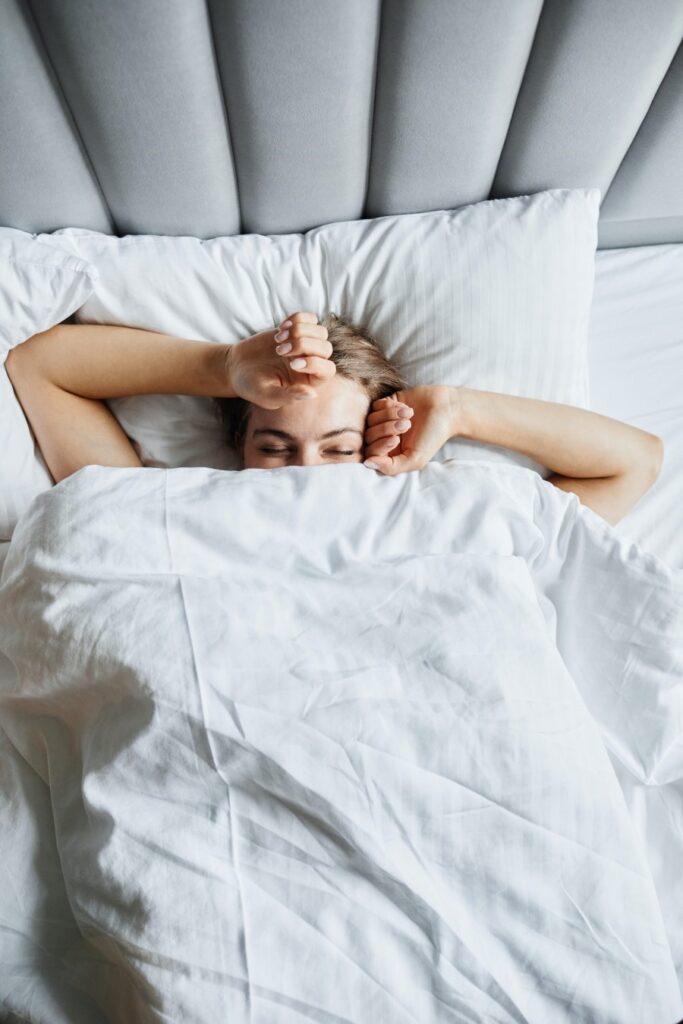 A good sleep routine is essential for our physical health and well-being. But unfortunately, insomnia or sleep disorders are more common today than ever. Sleep statistics from the Philips 2021 global sleep survey say that 70% of people surveyed have experienced one or more new sleep challenges since 2020.
So that you can wake up with energy and be motivated to exercise every day, you must have a good night's sleep. Not sleeping well also may increase your appetite and the consumption of calories in the day, resulting in gaining weight and affecting your body composition and health.
We must focus on our sleep hours to stay fit and healthy. Some easy ways to ensure we get a good night's sleep can be:
Set a time to wake up daily.
Set bedtime, turn off the lights, and try to fall asleep.
Give yourself a moment of relaxation before bedtime. Turn off your cell phone, computer, and television. You can read, meditate or do some stretching.
Only use your bed to sleep. Try not to work or study in bed.
Expose yourself to natural light, and open windows and blinds so that daylight enters your home.
Stay active every day.
Design Your At-Home Workout Space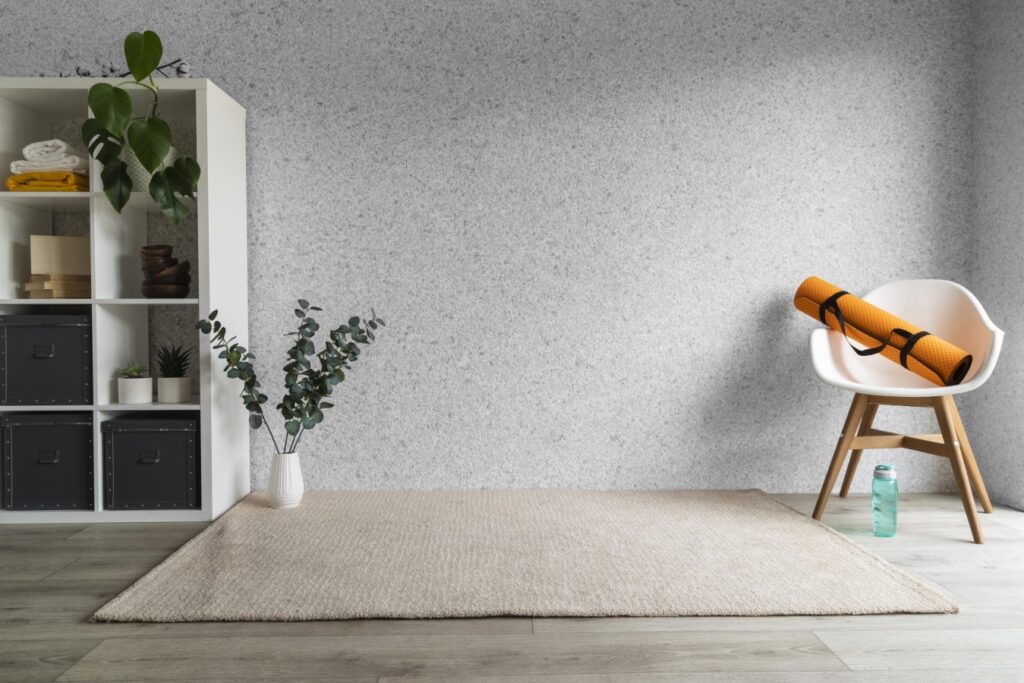 The area to exercise can vary according to the movements that we are going to perform. We can use a bedroom, the living room, or the garage. But the reality is that space as small as the one you occupy lying on the floor can help us do effective workouts to improve our health. Create a pleasant atmosphere that can keep us motivated so that this space becomes your happy place, not a punishment. Ensure there is no clutter in your training area, keep your equipment organized, store it in a rack or other furniture piece, and set up speakers to play the workout playlist that motivates you to train.
Be Positive and Start Now
The key to staying healthy and fit is always maintaining a positive mindset that pushes us to achieve our exercise and nutrition goals. Perhaps there will be perfect days and others not so much, but as they say, "The only bad training is the one you did not do," then perseverance is essential. The important thing is that every day you stay active and eat right.
For more latest fashion news, stay connected with StyleinFlux.