This summer, make sun protection an integral part of your skincare routine and your closet! Though sunscreen and protective clothing are best worn all year long, it's especially important during the summer months when you're more likely to be rocking your finest boutique swimwear by the pool, at the beach, or on the boat! In addition to sunscreen, cute hats are a great way to protect your face from the harsh sun. They're also a fabulous addition to your summer wardrobe that can take any outfit to the next level. Here are the most fashionable hats to complete your outfits and protect you from the summer sun!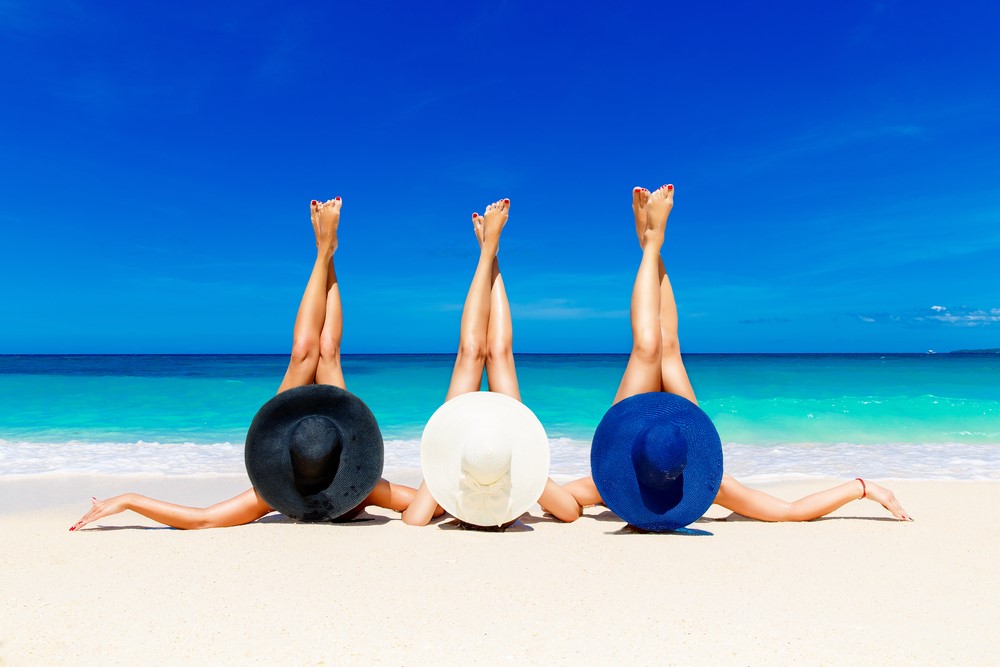 Source: Frolova_Elena/ Shutterstock.com
Straw Hats
There's nothing that says "beach day" better than a lightweight straw hat. It's breathable, super stylish, and will create a halo of shade around your head — even on the hottest beach days. When you're shopping for a cute straw hat, make sure the material is woven tightly. This will create more reliable sun protection and will help block out the sun's harmful rays. Loosely woven straw hats allow light to pass through and can cause painful sunburn on your face, neck, and scalp. Avoid this and choose a thick material with full coverage!
Wide Brim Hats
Among other stylish dress hats for women, a structured wide brim hat pairs perfectly with both casual outfits and cute summer dresses. Wide brim hats are somehow both timeless and trendy. This type of hat features a classic shape that's super versatile and can be worn with almost any outfit, though more recent versions of the wide brim hat offer a fresh take with fun colors, stylish accents and eclectic patterns.
A wide brim hat is something you should have in your closet for a few reasons. For style purposes, it's a great add-on for daytime outfits and your travel wardrobe isn't quite complete without one. Most importantly, it's a solid layer of protection from the sun! Grab a wide brim hat made of felt for a luxurious feel or one made of palm leaf for a light and airy alternative.
Source: Zoom Team/ Shutterstock.com
Bright Colored Cap
Whether you're rocking a cute athleisure outfit or just taking an extra day between hair washes, a classic baseball cap or trucker hat is a great way to block out the sun. Thankfully, there are more than a few options to choose from when it comes to these hat styles, but you can never go wrong with a bold summer shade or a classic bright white.
There are so many reasons to love caps. They're comfy, ponytail-friendly and packable for vacations and road trips, just to name a few. This type of hat does a great job when it comes to sun protection, too. They're usually made of cotton or sweat-wicking synthetic materials that prevent the sun from reaching your head and keep you feeling dry at the same time.
Fashionable Fedora
Give your hat collection a bit of variety and go for a funky fedora shape! A fedora is a specific hat style that features a dip on top near the crown of the head and is pinched at the front to create a unique, flattering shape. Fedoras have been around for a long time, but they're not all created equally. While older styles were commonly seen in dark colors and thick fabrics paired with trench coats, you'll be glad to know that they've evolved to include summer-friendly colors, styles and materials.
Fedoras come in a variety of brim widths, but it's important to choose one with a brim that is wide enough to shield your head, face and neck from the sun. Pair one of these hats with a cotton dress and your favorite sandals!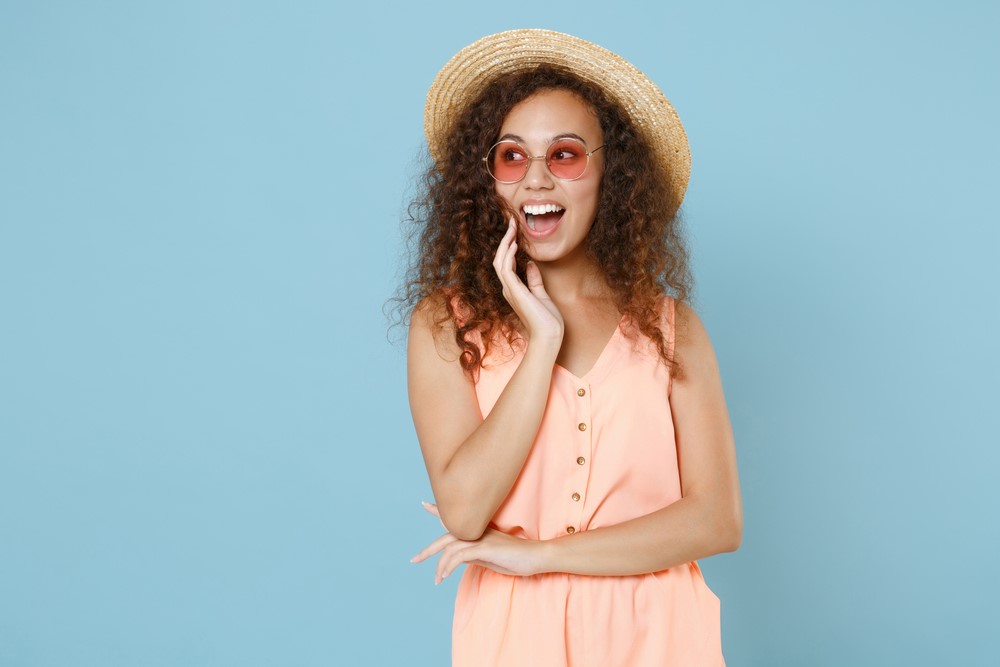 Source: ViDI Studio/ Shutterstock.com
Accented Panama Hats
Though this style looks pretty similar to a fedora, it's a little more specific. A Panama hat features a shape and overall design that resembles a fedora, but it's typically made from straw or another lightweight, woven material that allows for breathability. Panama hats are perfect for summer because they offer sun protection without weighing you down.
Trendy Panama hats tend to feature add-ons or accents like ribbons, fun bows, jewels or patches, which makes them great for personalization and showing off your unique style! Look for one of these with accents already attached or get creative by decorating your own simple panama hat style!
Hats Off to Summer
Pair any of these summer hats with similar textures and colors to create a cohesive look, or go bold and add a colorful hat to an all-white outfit. The possibilities are endless! Have fun creating new outfits and wear a stylish hat whenever you go out in the sun this summer.
For more fashion news stay in touch with StyleinFlux.