Fall is a time for relaxing and feeling cozy! Our seasonal activity ideas are perfect for a comforting morning or soothing afternoon. Pick something on this list to help you celebrate autumn. You'll discover even better ways to relax and feel peaceful.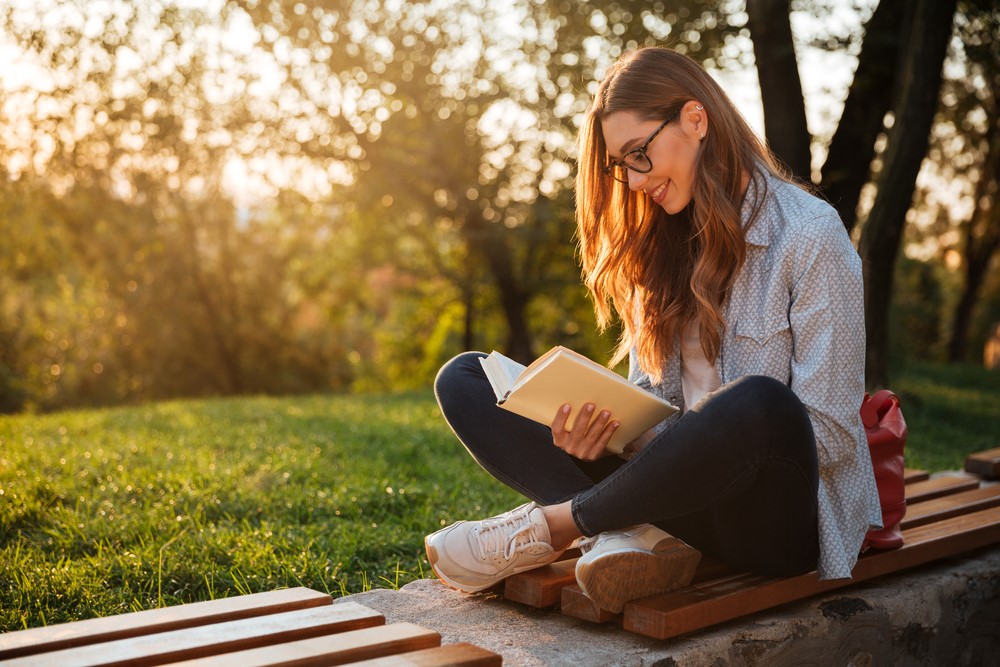 Source: Dean Drobot/Shutterstock.com
Read a Good Book 
It's always relaxing to cozy up to a good book in the chilly weather. A classic story or a fun bestseller goes perfectly with a blanket and a cup of hot cocoa. Relax your body and mind when you escape to another world. A book light or a pair of reading glasses can make a fall book more pleasurable. It's an excellent idea to pick up a pair of readers for your fall reading list. They can help ward off eye strain and focus problems. Plus, reading glasses for women and men are a stylish fall accessory.
Enjoy a Hot, Cozy Beverage 
Hot and cozy drinks are some of the best parts of fall, so start your morning relaxing or enjoy a comfy afternoon pick-me-up. If you're a fan of autumnal hot tea, you'll love your favorite black tea infused with cinnamon and cloves. Chai tea has become one of the best parts of a crisp autumn day, featuring spiced flavors like allspice and peppercorns. Hot apple cider is a festive fall drink that's delicious on its own or with seasonal spices like cinnamon and nutmeg. If you prefer a rich and chocolatey beverage, have a cup of hot cocoa or drinking chocolate. Coffee is always a comforting classic, especially when you include fall flavors like maple or brown sugar. Enjoy your drink in an insulated thermos or artsy ceramic mug in warm fall colors.
Take a Nature Walk 
Fall is a beautiful time to enjoy the wonders of nature. Leaves fall in a kaleidoscope of colors and the weather is much cooler. Take a meditative walk in nature to help you relax and enjoy all the season offers. Take walks in your neighborhood or a local park. If you want to get moving, hop on a hiking trail. Take in the sights and sounds of the great outdoors. You'll probably hear birds chirping and witness towering trees changing their colors. Clear your mind and breathe deeply to enjoy the fresh, crisp air. Just a few minutes outdoors each day may help you feel more relaxed in the short- and long-term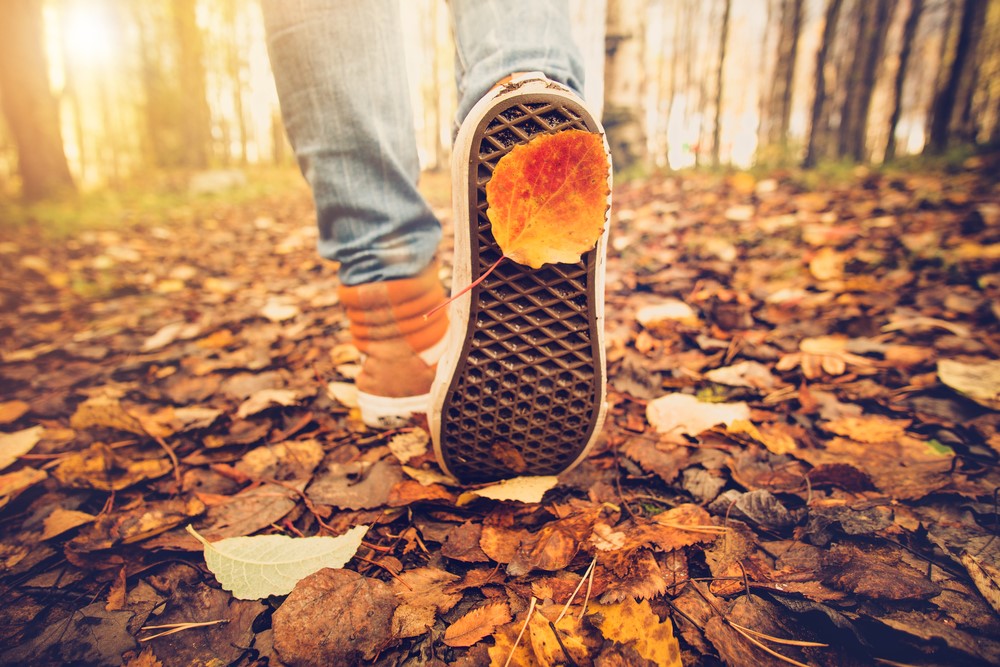 Source: everst/Shutterstock.com
Gather Comfy Blankets
When the weather gets chilly, all you want to do is warm up in a cozy blanket. A soft material and comfy style will have you ready for fall relaxation. Cotton quilts are excellent because they'll keep you warm from head to toe. Or choose fleece and cashmere blankets because they're super plush and relaxing. Use your cozy blanket while reading or catching up on your favorite series. Soft blankets are perfect for napping or traveling. Relax yourself while knitting or doing your favorite craft. Then, add another blanket on top of your comforter for a more relaxing evening.
Wear Soft Clothes 
You'll be more relaxed all season long when you wear comfy, stylish clothes for every occasion. Fall fashion features plenty of chic styles with soft and cozy fabrics. It's easy to feel more serene in fuzzy sweaters and plush cardigans in warm fall colors. Faux fur jackets look impressive and will keep you toasty no matter the weather. Relax in a sherpa-lined utility jacket or a buttery soft, stretchy pair of wide-leg pants. Accessories like printed scarves and fuzzy bucket hats in earthy colors are on-trend for autumn. Sweater dresses with soft leggings can make cute attire for an office day or relaxing at home. Don't forget trendy fall favorites like graphic crew neck sweaters and cute corduroy jumpsuits.
Nap in a Hammock 
Napping is one of the most relaxing activities for fall. Since it's so nice outside, try resting in a hammock. The solitude and sounds of nature will send you into a serene state. Wear your cozy clothing or bring a warm blanket to keep you comfy and peaceful while you rest. Consider bringing a book to read before you fall asleep. If you don't have a hammock, try napping on an outdoor sofa or rest on a picnic blanket in the grass. Set an alarm or timer so you can continue going about your day. When you wake up, you'll feel soothed and rested.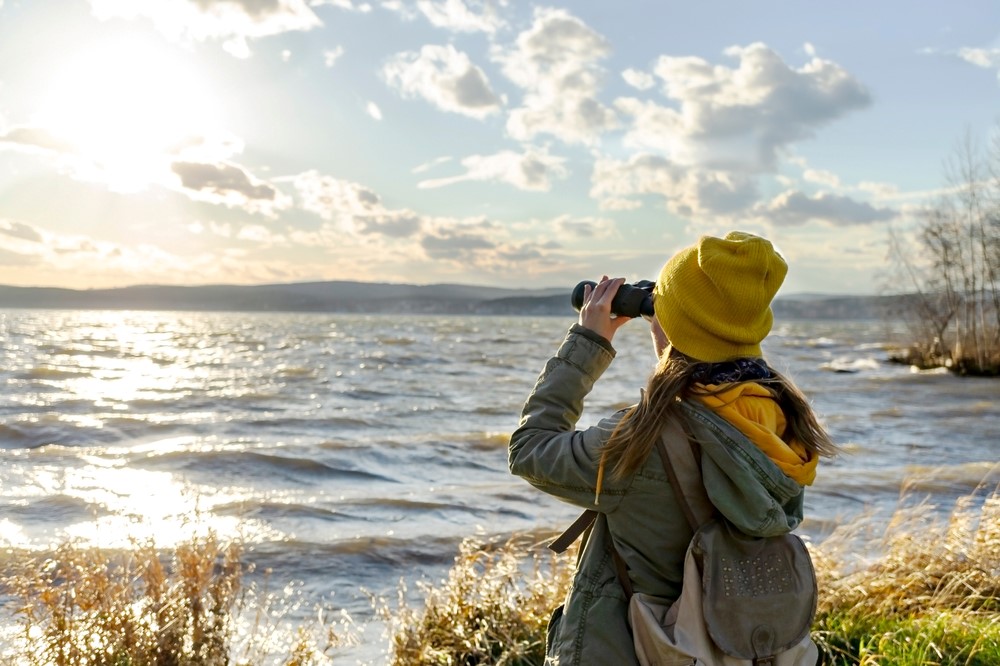 Source: Lena_viridis/Shutterstock.com
Go Bird Watching 
During fall, many beautiful birds begin to migrate south. Bird watching can be relaxing and fun if you're a fan of nature or an animal lover. All sorts of species from the Baird's Sandpiper to the Bald Eagle will be on display, so take some time to find out which birds will be in your area with a bird migration map. Some of the best places to watch birds during autumn are parks and nature preserves. Try a hiking trail or go beachside. You can even enjoy bird watching in your backyard if you have trees or a bird feeder.
Discover a Fun New Way to Relax 
There are so many fun ways to relax during fall that you will surely find something you enjoy. Explore activities that soothe you, and then equip yourself with the tools or accessories to make you feel more peaceful. New clothes and blankets can make you feel cozier, while a pair of reading glasses for men or women can make it easier to enjoy a good book. There are so many ways to slow down and make the most of the autumn season.
For more interesting news and articles, stay connected with StyleInFlux