If you feel it is time to change your style and get classier, you've landed on the right blog. Adding a bit of inspiration to your current trendy dresses can further enhance your look. Whether you've moved to a new city, have started a new job, or recently got promoted, alleviating your everyday style is key to making a lasting impression.
Classy styles remain timeless. For example, if you buy black pumps and a navy dress today, they might still be trending for the next five years. Additionally, it is important to pick a style that suits your personality and helps enhance your natural features. Something that you feel comfortable in but that also enables you to express yourself.
No matter where you go and what you do, having a classy sense of style means you can dress up appropriately for almost anything, be it work, a brunch, a shopping spree, or even a cruise.
Let us look at how you can pull off your everyday looks with some simple tips.
Choose Your Accessories Wisely
Accessories can enhance any simple look by around ten times. Jewelry, for instance, can make or break your look! If you are a daring diva, pick unique jewelry sets that set you apart from the crowd. For example, wearing Traditional Celtic designs jewelry with your everyday outfit and stylish shoes will make you look more fashionable, even in a simple outfit. However, if your outfit is a bit flashy, try keeping your jewelry and other accessories like a barrette on the simpler side.
Select Your Outfit According to Body Type and Complexion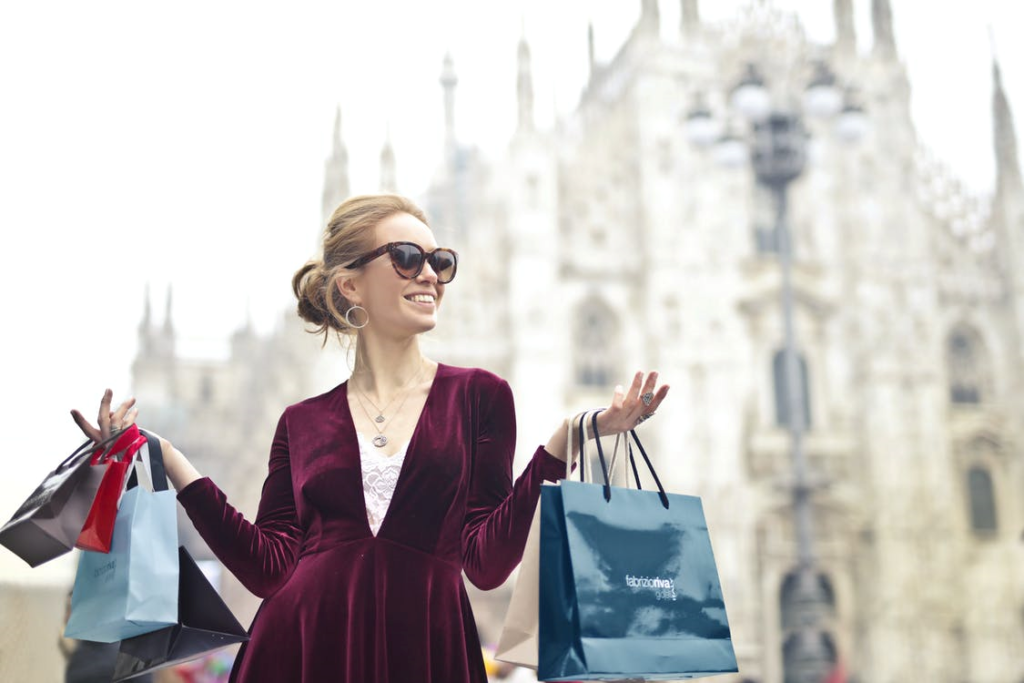 It is important to consider your body type and color before selecting the right look. If you are conscious of your figure, select loose-fitted clothes for a comfortable look. Similarly, select your outfit colors that match and enhance your skin tone.
For a petite figure, stick to silhouettes and classic cuts with high heels for a formal event. Accessorize with hoop earrings and hair accessories. Wear custom cuts if you want to show off your curves. Add a waist belt with a long dress or skirt.
Carry a small and stylish bag for formal events. Save the big handbags for work or while shopping, since you probably need to carry more stuff.
Wear Appropriate Makeup and Hairstyles
For an everyday look, wear light makeup. The same goes for your office look. Ideally, tie your hair up or down before leaving for the office. Neatly pin up any loose strands that fall on your face. Avoid wearing dark shades like red lipstick and smoky eyes. Save the bold looks for formal nighttime social events.
Go for a natural, dewy, or glossy look for your daytime soirees. However, you can wear dark mascara, winged liner, a black dress, classy pumps, and loose hair during the day for a formal lunch or party. However, please do not wear it for an office gathering.
For fancy nighttime parties, go for glitters and gold. Matt shades look best for any fancy daytime party. Style your hair with accessories, curl or straighten it in any way you see fit. Fancy parties call for fancy hairstyles as well.
Smell Good for a Fresh Appearance
Always remember to stay clean and take regular showers. Paying special attention to hygiene goes a long way. It will make you feel and look fresh every day. Apply talcum powder during summers to absorb sweat and smell better. Applying perfumed body cream or scented oils after a shower goes a long way. Using bath salts or essential oils is even better.
Additionally, select an appropriately scented perfume. Do not apply an overpowering or strong scent. Choose a scent that suits and alleviates your personality and how you wish to smell.
Go for citrus scents for daytime and fruity scents for the evening. Make sure to select a feminine-smelling perfume if you want to feel feminine. Alternatively, if you prefer unisex perfumes, choose mild scents.
When in Doubt, Wear Solid Neutrals
While bold designs and patterns may look sophisticated, going for neutrals is always a safe option if you are unsure. Neutral colors include white, beige, monochromes, shades of light solid colors, black and grey, etc.
Going neutral opens doors to wearing eye-catching accents, like a shiny or alligator patterned belt, a pair of red pumps, or a paisley scarf. You can also go for a bold makeup look if you wear subtle colors and tie your hair up.
Wear Items Made of Classic Fabric
Select a durable fabric to pull off classy looks wherever you go. For example, cotton, silk, wool, and linen. Avoid synthetic fabric as it does not last for long. It may even rip prematurely, ruining your outfit.
Furthermore, make sure that the fabric is pure. Mixed fabric may work if the fabric quality is top-notch. Otherwise, the pure fabric is your best option.
For example, with denim cotton, you can expand your wardrobe with minimalist, boho, and street styles. Similarly, chino cotton works best in blazers, pants, and cool-cut moto jackets for street style. Additionally, selecting outfits made of cashmere, pure wool will never run out of style, would not wear out too soon, and effectively keeps cold winds at bay.
Keep it subtle
Although it mostly depends on your occasion, being classy means keeping it mellow yet impactful. You don't want to add a lot of fur or bling to your outfits when you hope to make a sophisticated and classy appearance. Add neutral skirts and pant suits to your wardrobe for official events, while long dresses with diverse necklines can be your go-to for nighttime parties.
Moreover, try to keep your accessories, such as handbags and jewelry, minimalistic to exude more elegance and class.
Conclusion
Following these simple tips will help ensure that your look remains classy and timeless wherever you go and whatever you do. If you keep these things in mind, adopting the changing fashion trends would be easier. All you would have to do is select the right fabric, an appropriate outfit, and a look that matches your personality.
Moreover, sticking to neutrals and accessorizing will never run out of style while letting you choose new designs now and then.
Therefore, these tips will remain with you despite the changing times and trends.