Summer is here, which means it's time to hit the beach. One certainly doesn't have to be a daredevil to enjoy summer thrills. After all, what could be more fun than catching some rays on the shore with your best friends? It helps if you have the right accessories – something like a pair of new sunglasses, for example, to help shield those eyes from harmful UV rays. Perhaps a hat made out of straw? Straw hats are definitely in style this season. So, whether you hit the golf course, lay on the beach in your swimwear, put on sunglasses, or even start up the barbecue at home, there is a straw hat to accompany every mood and style under the sun. As a fashion enthusiast, are you game for this summer trend?
A men's hat straw will help you look good wherever you decide to wear it. With special attention to detail on the inside and the outside, it can be durable yet lightweight. It can come with multiple ventilation points in a rigid cowboy type to demonstrate your stylish side and be all cool, thanks to plenty of air getting through because of the design. Do you plan to pull a chair on the porch and recline to enjoy the fresh air right outside your home? Wear a cowboy hat to have fun in style. You can also wear it to your ranch trips.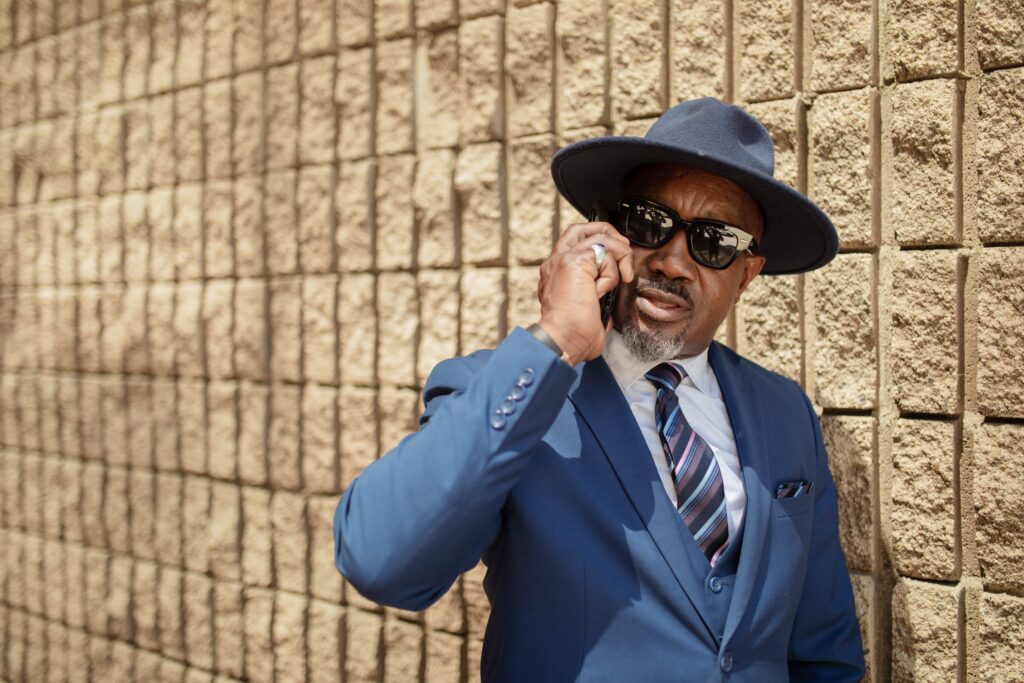 With their trimmings, pinched crowns, and bands, the hats can provide an eclectic touch to your summer outfit. These hint at boater hats and fedoras. If one features a relaxed brim to its design advantage, the other offers maximum sun protection and comfort with its flatter and wider brims. These types make great sense if you are heading to a golf course, boating trip, or something else.
So, whether you're preparing for a relaxing day on the lake or ready to make a splash at your next summer barbecue get-together, whether you take to the greens or another point of interest, there are many reasons to wear a straw hat during these warm months. Not only will they ward off those harmful rays from above, but they also keep the attention of others from drifting at the conversation taking place. With its classic yet updated designs, not only will you look stylish but free as well. Let's figure out some outfit looks to go with this hat to keep your fashion game on point.
A look for golfers
Whether you're a golfer or simply a golf fan, it's important to note that this sport has produced a social culture. You will be unwinding and socializing with your friends and golfer friends over some cocktails and snacks. If you are a participant, you may wonder how to quickly transition into a suitable outfit to suit the mood of the occasion. One simple trick is to ditch your golf shoes for croc loafers. Wearing shorts and shirts in black/ khaki and white combo can be perfect. And to lend your personality a cool air, you can don your straw boater or fedora hat. It will be an overall personification of a sophisticated vibe and charm.
A look for boating trips
The nautical style is not so difficult to emulate. It's as easy as tying a knot and adding some pieces of flair that you might have stashed away in your boat-themed accessories closet. The sailing look has timeless appeal, making it ideal for casual outings on the beach or out on a boat. So, whether it is about spending a morning at the pier or doing something more daring for a luxury-themed yacht party, the nautical style works because it incorporates subtle earthy, elegant aesthetics that make for an ultra-stylish ensemble.
This fashion isn't about following trends but rather making sure an outfit highlights timeless tones in minimalist designs to make an impact with fashionistas everywhere. And as one who strives to achieve this look, you have to wear clothes made from fabrics suitable for an outing at sea.
When using a nautical-inspired theme as a source of creative expression, adding graphic charm to a basic t-shirt and shorts, for instance, can be the best. If it's about some business meetup, pick your suit or blazer. While a boater straw hat can match your laidback mood, a fedora, for its structured look, can be an ideal fit for the other purpose. Footwear choices include flip-flops, crocs, loafers, and sneakers. You can also carry your sunglasses for some eye protection.
You may think that summer never felt so stylish after dressing up your look with a straw hat. Hence, don't lose your chance to create an impression on others around you. These are the perfect times to relax, rejoice, and make a splash with your style. Just remember, a few good additions are all you need to update your look for any place or occasion.