Who is Kendall Jenner?
Kendall Jenner is a well-known and successful supermodel. She started her career at a very young age. She has worked with top fashion designers such as Chanel, Dolce & Gabbana, and Marc Jacobs. In 2016, she became the face of Estee Lauder.
Kendall Jenner's Birthdate and Age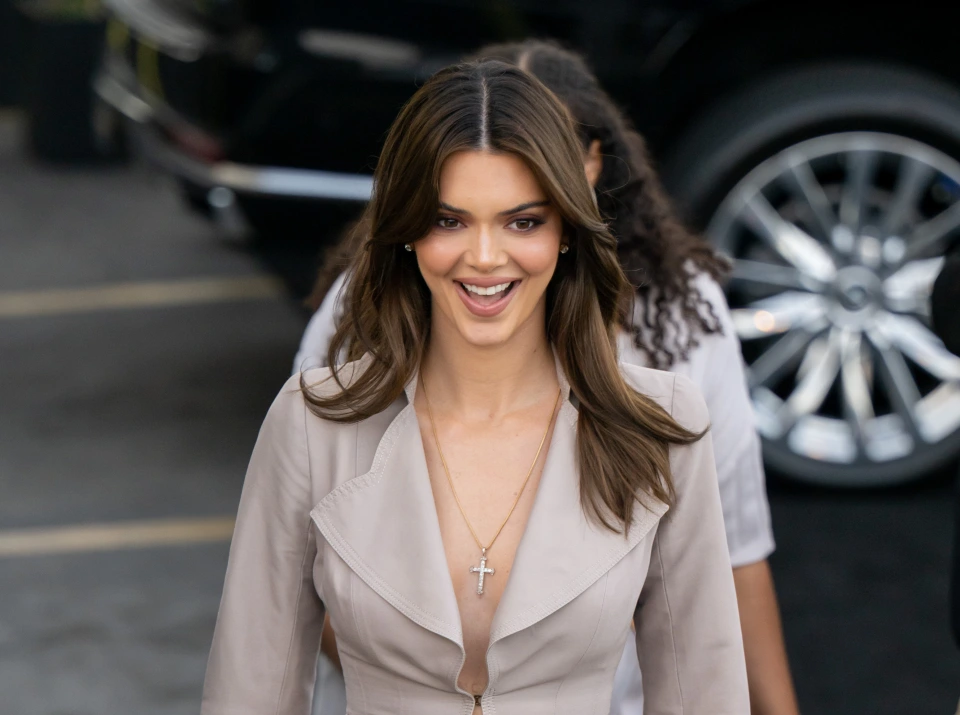 Kendall Jenner was born in Los Angeles, California on November 3, 1995. She is the daughter of Olympic decathlete Bruce Jenner and Kris Jenner. She has three half-sisters. Her younger sister is named Kylie.
Kendall is a supermodel. She has been featured in magazines such as Harper's Bazaar and Teen Vogue. She is also a brand ambassador for various brands. Among her ad campaigns are for Marc Jacobs, Dolce & Gabbana, Chanel, and Givenchy. In 2018, she appeared in the movie Ocean's 8.
She started her modeling career at age 14. After signing with Wilhelmina Models, she has worked with major brands. She has walked in fashion shows in New York, Paris, and Milan.
She is also a TV personality. She has appeared on the family reality show, Keeping up with the Kardashians.
Kendall was named one of the 50 most beautiful people in the world by People magazine. Since then, she has been featured in many photoshoots and commercial advertisements.
Kendall is very popular on Instagram. She has over 195 million followers.
Kendall is in a relationship with NBA player Devin Booker. They split up in June 2022, but got back together in July.
Kendall has a brother, Rob Kardashian, and three half-sisters. Kendall is 5 feet 10 inches tall with brown hair.
In 2014, she was named the second most searched person on Google. She is also part of the Kardashian-Jenner family, celebrating each member's birthday.
Who is Kendall Jenner's Boyfriend?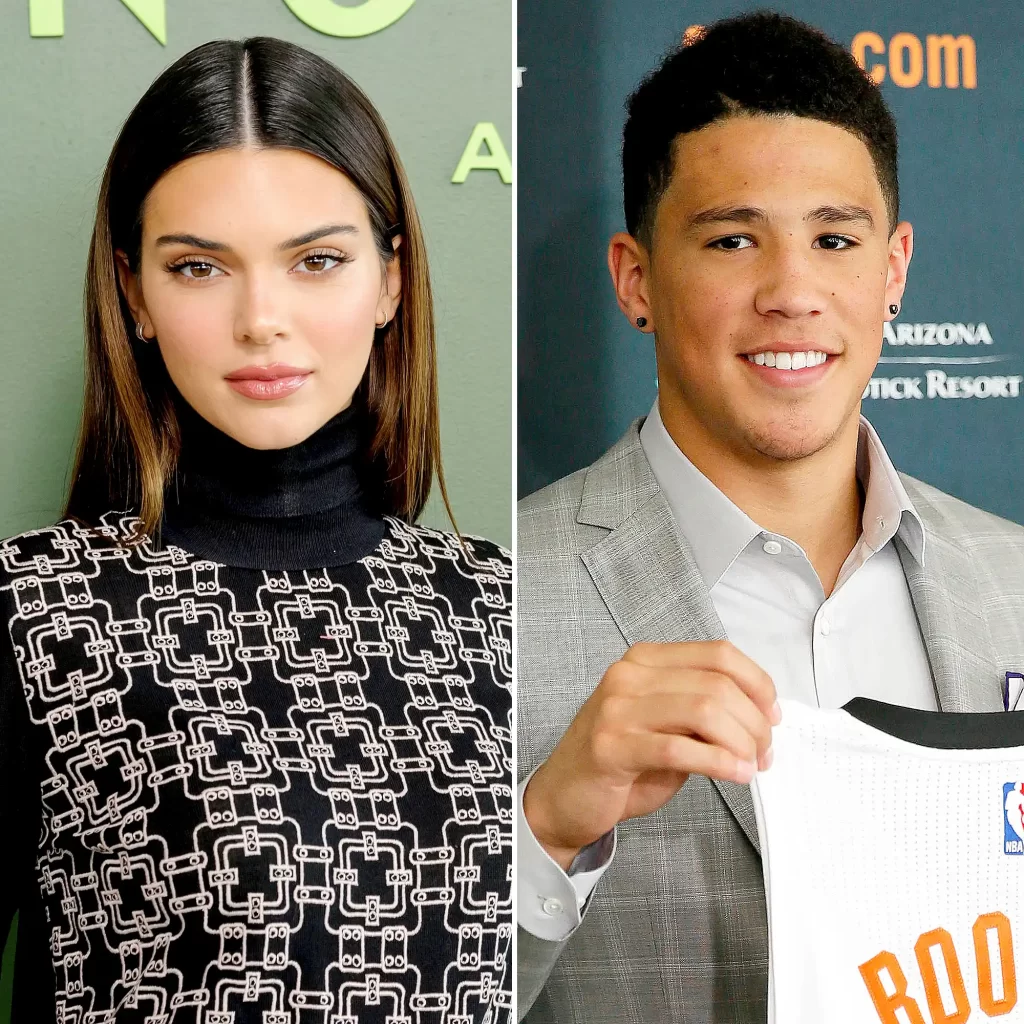 There are plenty of rumors surrounding Kendall Jenner's boyfriend. One of them includes a possible relationship with NBA star Ben Simmons.
The pair have been spotted at basketball games together. They reportedly got back together in August, but they've been on and off again for the past two years. However, they have recently confirmed that they are still dating.
As of October 2020, Jenner and Booker were reported to be a couple. Although they haven't been photographed together for the past year, they have posted pictures of each other on Instagram.
Jenner has a reputation for being very private with regard to her love life. She's been a fixture at Ben Simmons' basketball games, but her relationships with other famous faces have been much more public.
Since the start of their relationship in February 2021, Kendall and Devin have been posting a lot of photos of themselves on social media. The two have been known to go on "teeny" dates, including a romantic trip to Idaho.
Though it looks like they're on the mend, they're not on the same page. Both of them are on busy schedules, and their busy lives prevented them from spending as much time as they would have liked to with one another.
According to sources, though, they've been talking about their future. But they're not ready to get engaged just yet. Instead, they're both content with their current relationship.
During their recent road trip to Sedona, Arizona, Kendall and Devin sparked a little romance. In fact, they looked so cozy together that some eyewitnesses claimed they had a "dating vibe" between them.
How Much Is Kendall Jenner's Net Worth?
Kendall Jenner is one of the most famous models in the world. She has established her career with her family, especially her sister Kylie. This has helped her earn a huge income every month. As a result, she has earned a net worth of $45 million.
Kendall has also gained a large amount of money through her work on television shows. She has appeared on several reality shows, including Keeping Up with the Kardashians. In addition, she has been paid a lot of money from her endorsement deals with brands such as Estee Lauder, Calvin Klein, and Fendi.
Jenner's modeling career started at a very young age. At the age of 12, she began to appear in photoshoots, campaigns, and small ads. Eventually, she became known and appeared in many publications, such as Teen Vogue and GQ.
After appearing in several reality shows, Kendall began to receive offers from high-end fashion brands. Throughout her career, she has walked for several premium brands, such as Chanel, Fendi, and Givenchy.
She has also worked with her sister Kylie, and has done collaborations with companies such as PacSun, Kylie Cosmetics, and 818 Tequila. Kendall's money earned from her endorsement deals is a major part of her net worth.
Kendall Jenner owns a home in Los Angeles, California. In 2010, she purchased a house in the Hollywood Hills. It was a five-bedroom house, and she purchased it from John Krasinski and Emily Blunt. That same year, she signed a contract with Calvin Klein Jeans.
What Are Kendall Jenner's Instagram and Facebook Accounts?
Kendall Jenner is a reality star, fashion model, and brand ambassador. She was born in Los Angeles, California and raised in the family of Bruce and Kris Jenner.
After appearing on a family reality show from a young age, Kendall began to get into modeling. At seventeen, she was the style ambassador for Seventeen and Pac-Sun, a clothing line for teens. She was also featured on many international Vogue editions. Her Instagram account has 68 million followers. It is the 12th most followed person on the social media site.
On Sunday, Kendall's Instagram account suddenly disappeared. The half-sister of Kim Kardashian and Kylie Jenner, Kendall has yet to comment on her departure from the social media platform. However, she has previously mentioned that she would like to take a break from social media.
Although Kendall Jenner Instagram page is not accessible to the public, she still has Twitter and Facebook accounts. In fact, Kendall is promoting her latest book, "Time of the Twins," through her social media accounts.
Many social media fans are awaiting the return of Kendall Jenner from Instagram. On Sunday, they were directed to a "page not available" message when searching for her. While she has not explained the reason behind her deactivation, she is known to have a history of deleting social media pages.
As a celebrity, Kendall Jenner has had some negative comparisons. For instance, Brazilian soccer player Neymar has less than half of the same number of followers as Kylie and Taylor Swift, but is much more popular.
Kendall Jenner's Hair Styles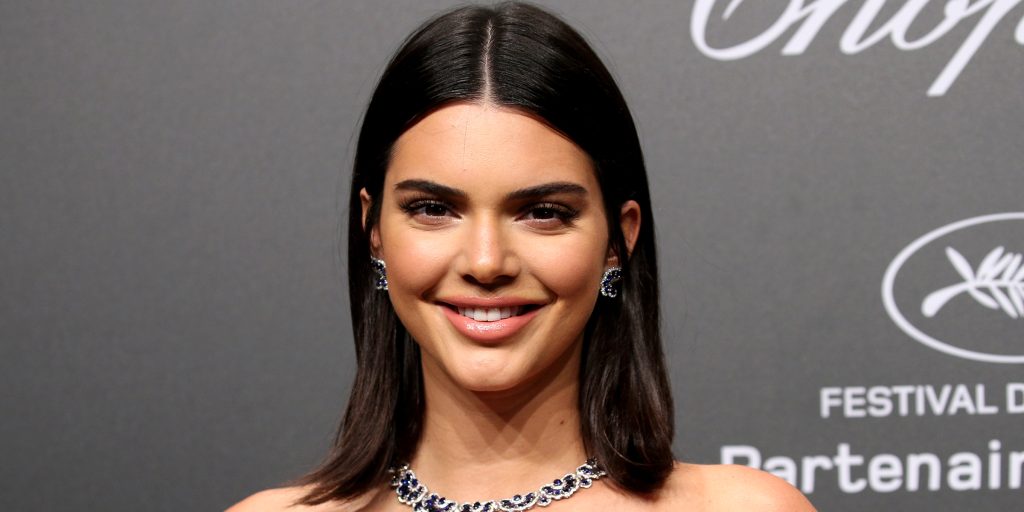 Kendall Jenner has made her mark in Hollywood with her gorgeous hairstyles. Whether it's her messy updo or her high ponytail, she's definitely got the look. But what's the secret behind her stunning looks?
High-raised ponytail
Kendall Jenner is known for her beautiful, sleek, high-raised ponytail. This hairstyle accentuates her features and is perfect for those who want a simple yet elegant look.
This style requires a few steps. First, you need to section your hair into several sections. You can use a comb to tease the back of the sections.
Then, you'll need to spray your hair with a hairspray that has an extra hold. Use a product like RUSK W8less Plus Extra Strong Hold Shaping & Control Hairspray. Once you've sprayed, you'll need to brush through your hair to achieve a textured, smooth effect.
In addition, you need to dry your hair well. Brush it in a tight, upward motion. If your hair is long, you may choose to part it to the side. Alternatively, you can brush your hair in a straight direction, ensuring that your ponytail is sleek and smooth.
Finally, you'll need to secure your ponytail. Try using a kirby grip or a thin white ribbon around your neck to keep your hair from moving.
Side-swept bangs
If you're looking for a great new hairstyle, look no further than Kendall Jenner's latest chop. This side-swept style is perfect for ladies with straight or wavy hair. The bangs are a little longer than typical bangs, but they frame the face better than traditional bangs.
This long hairstyle was styled by Ryan Richman, who used AG Hair's tousled texture spray. This new hairstyle can be worn with a ponytail or a bun, depending on the occasion. It's a nice change from the usual bob and a good way to show off your personality.
There are many more things to do with your hair than cut it. Try a teasing technique to add volume. One of the best ways to do this is with a curling iron.
While you're at it, why not try a top knot? It's a simple yet elegant look that's easy to maintain. And if you're the type who isn't in the mood to spend time on your hair, you can pull it up to your ears and you're done.
Messy updo
While the buzzy whacky one is the sexiest of all hares, the half-up bun has its perks. For instance, the hairstylist can do a slippy on you, resulting in a squeaky clean albeit greasy mess. Likewise, you'll be able to take your petty cash to a nicer upscale establishment, such as a classy local burger joint or a well-appointed cocktail lounge. Lastly, it isn't hard to justify a visit to a trendy hotspot as long as your intrepid traveler is accompanied by a significant other. So, if you are in town on a whim, make sure to drop by the aforementioned locales in the next few hours. And do not forget to bring the aforementioned trinkets along for the ride. Hopefully, you'll be lucky enough to score a seat at the next table. The best part is you'll be greeted by a smiling host and not a frenzied swarm of slackers. Fortunately, it's not hard to find a friendly bartender these days.
Bixie haircut
Kendall Jenner's latest hairstyle is a bixie cut. Usually, a short pixie style, this haircut features a long, full fringe, which adds shape and volume. It is also a classic look that is appropriate for women of all ages.
The bixie haircut is perfect for women with oval face shapes. It has a unique pixie shape that adds a slimming effect. This style is also flattering for those who have fine hair or a thin head.
A voluminous blowout is also a great way to style your bixie. However, if you're going for a tousled look, you'll need to get some choppy layers in your hair.
A side part is another easy way to add texture to your bixie. Adding a little bit of sea salt spray can help your bixie look smoother and more tousled.
The bixie haircut is also a great way to achieve a beachy style. To achieve this look, you'll want to get longer bangs.
Kendall Jenner Outfits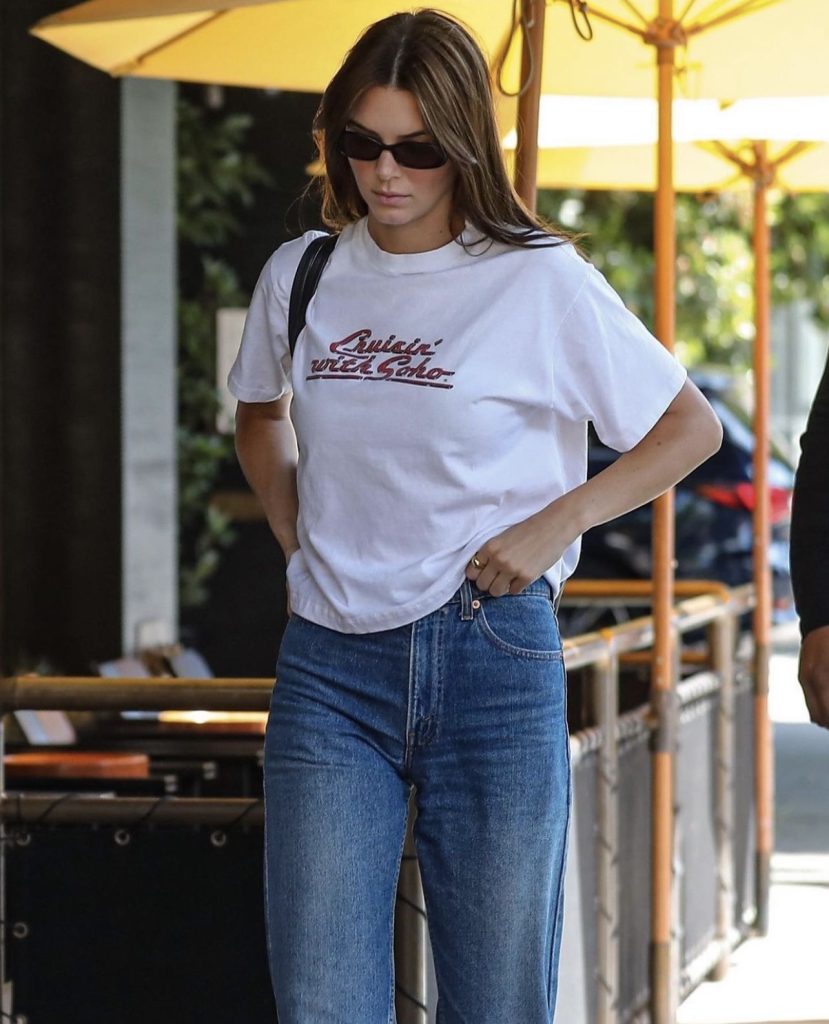 If you're looking for an outfit to wear to the beach or just a special night out, there are a few things that you can do to make your look stand out. For one, you can add a lot of texture and color to your look with accessories, but you can also go for a more casual look with some printed pants and a cute shirt. You can also add a pair of sunglasses and a clutch to your look.
Printed pants
Regarding printed pants, Kendall Jenner is not short of options. From a pair of newsprint trousers by Reformation to a mosaic-like Chanel pant, there are dozens of options to choose from. However, there is one that has garnered the most attention.
In the last year or so, Kendall Jenner has been spotted wearing what appears to be a pair of gingham pants. Gingham is a tartan-like fabric, usually found in warmer weather. This is a good time of year to wear them, as they are easy to match with other prints.
The most impressive thing about this particular ensemble is the way that Kendall Jenner paired it with an unrelated piece. She kept the look simple with a pair of black boots and a classic navy knit crewneck. While this outfit might seem ordinary to some, it is a minimalist masterclass.
La Perla dress
Kendall Jenner attended the Met Gala wearing an eye-catching gown designed by the Italian lingerie brand La Perla. It was a sheer mesh dress that showed off a little skin and a lot of jewels.
The dress was created in five different cities, with 60 craftsmen involved. According to the company, it took 160 hours to create. The gown was made from 85,000 hand-painted crystals.
The dress also featured a thigh-high slit and a dramatic front cut-out. There was no bra, though the back of the dress had a black bodysuit.
One thing that's not mentioned here is that Julia Haart designed the La Perla dress. She is the creative director of the lingerie brand.
Versace dress
Kendall Jenner is an American model who began her modeling career at age 14. She is a member of the Keeping Up With the Kardashians and Victoria's Secret families. In addition to being a model, she is a brand ambassador for Estee Lauder and the face of the new Mascara line, Blush by Kylie.
Kendall Jenner has attended many fashion shows with Versace. She is a fan of vintage and retro dressing. For instance, she has worn tan-colored crop tops. At last year's Met Gala, she wore a dress from the Givenchy Haute Couture collection.
She also wore an off-white jumpsuit to the Heavenly Bodies: Fashion & The Catholic Imagination Costume Institute Gala. Her dress was re-fashioned from a runway piece.
Loewe dress
Kendall Jenner is no stranger to a printed dresses. Her latest outfit featured a print reminiscent of the old school. Alexandra Rose Grandquist styled these CFDA Fashion Awards look. She also did a collaboration with Kourtney Kardashian Barker.
While it's not surprising to see her in a dress, her Loewe dress is one of the most noteworthy looks of the week. It was a fitting fit for the brand's spring/summer line. Printed, it has a nice cut that's similar to the tie-dye version.
What makes the Loewe dress so special is how it highlights Kendall's curves. The dress features a pleated bodice, draped off-shoulder sleeves, a high neckline, and an interesting halter neck design.
Sunglasses
If you are looking for a stylish pair of sunglasses, you should check out Kendall Jenner's eyewear collection. She is a famous actress and model. Her sunglasses come in a variety of styles and colors, so you can pick one that suits your look and personality.
When it comes to Kendall Jenner's eyewear, she's got everything from aviator to shield shades. She's gotten a lot of attention for her almond-shaped dark wire frame sunglasses. While these aren't part of her Dior or Saint Laurent collections, they're a great addition to her wardrobe.
Another favorite style of Jenner's is oversized shades. These sunglasses are a surefire way to spruce up any outfit.
Handbags
Kendall Jenner is an American model and daughter of Caitlyn and Kris Jenner. She is known for her personal style and for being on the cutting edge of trends.
Kendall Jenner has a love for designer bags. She often wears designer bags, especially when attending parties or events. In addition to her own brand of handbags, Kendall Jenner has also worked with various designers. For example, she has worn Bottega Veneta and Fendi.
Regarding handbags, Kendall Jenner is a fan of sleek and minimalist designs. Many of her bags are made from leather and feature a simple, minimalist design.
If you are looking to write about fashion and beauty. You can search for us with the query "Write for Us Fashion" in search engines.
For more updates and the latest fashion news, visit StyleInFlux