You may be wondering how to wear a beret. Here are a few tips. First of all, a beret keeps the face open. Secondly, this women's accessory flatters all face shapes. A beret with an asymmetrical shape is an ideal choice for ladies with a square face shape, as it softens angles visually and balances the overall silhouette. It can also draw attention to strong facial features, creating a soft frame.
Styles
A beret can be an incredibly versatile accessory. The wide range of colors available makes it an excellent choice for a variety of looks. Wear a vibrant beret to refresh a boring outfit or switch it up for a dramatic look. Having three different berets in varying colors is ideal for any mood or occasion. Whether it's springtime or a chilly summer night, a beret will always be right.
To get a more modern look, wear a beret made from leather. The texture will add to the beret without making it too overpowering. Roxy also suggests wearing a beret during the Christmas season. But if you want a traditional look, go for a beret in natural fibers like wool or cashmere. You can also wear one with a beret in pastel colors, which will add to your look.
If you want to add a pop of color to your look, you can wear a beret with a black and white stripey top. This is a fun way to dress up a classic style without losing its chic. You can also wear it backward to add a little fun to your look. Just make sure that you have a suitable hairstyle to go with it. It's worth noting that Queen Elizabeth once wore a beret upside down and it looks great on her.
Be sure to check the placement of the beret on your head. It might need adjusting. If you want it to fall over your ears, wear it further back. A beret that covers the crown of the head is a better option. Depending on your hairstyle and the length of your hair, you can opt for a more rounded look or a flat one. A beret that falls over your ears isn't a good choice for high hairstyles.
Shoppable options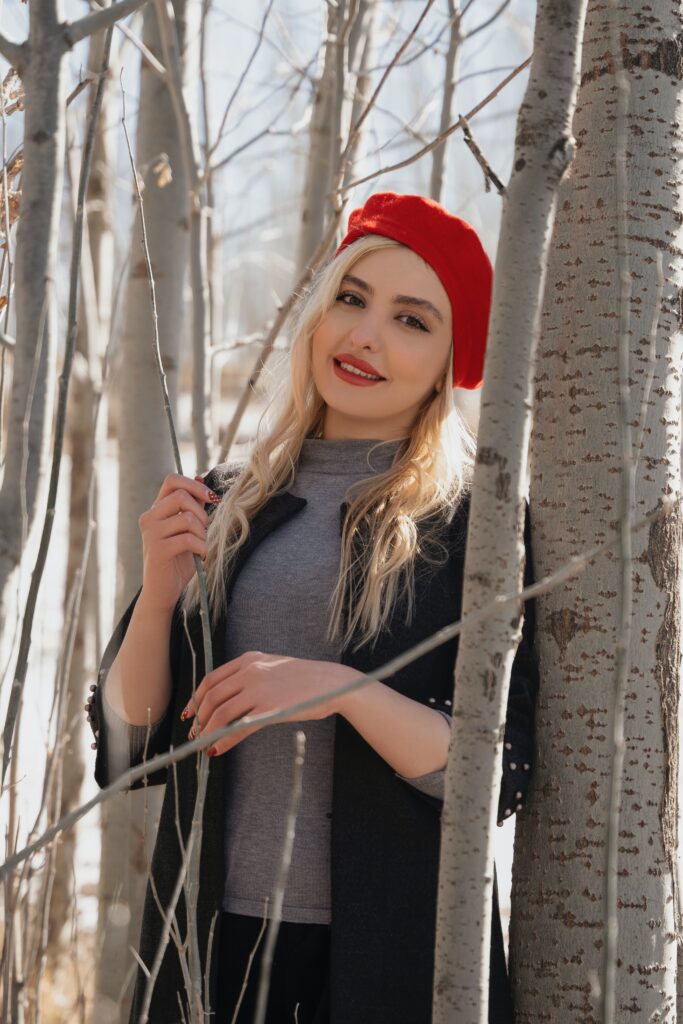 Wearing a beret is a simple styling trick that can update even the most basic wardrobe staples. The beret's timeless appeal makes it an all-year-round accessory that is loved by fashion editors and influencers alike. To get inspired, check out the runways of Paris and New York, or read the feeds of your favorite influencers. Then, try one on yourself and get in the mood for spring.
One way to update a frumpy outfit is to try a colorful beret. The bright, bold colors will add a modern feel to a dull, uninspiring ensemble. A beret in neon or patent leather will keep the grandma vibes at bay, while stacked chains will give your look a street-smart edge. Shoppable options for wearing a beret online
You can also add a beret to an all-white outfit and wear it with a variety of styles. Its oversized design will look cool when worn with a button-down shirt. If you'd prefer a dressier look, consider wearing a dressy blouse under the beret. You'll look just as stylish in a skirt and blouse combo. Be creative with your outfits and experiment with different combinations to find the look you love.
Despite its versatile nature, the beret is an essential part of every fashion-conscious person's wardrobe. It can be worn on cold winter nights, on a date, or on upscale occasions. No matter what your outfit, the beret is sure to add instant panache to your look. Take the risk and wear a beret! You will be happy you did. This versatile winter accessory can work with everything!
Leather or faux leather options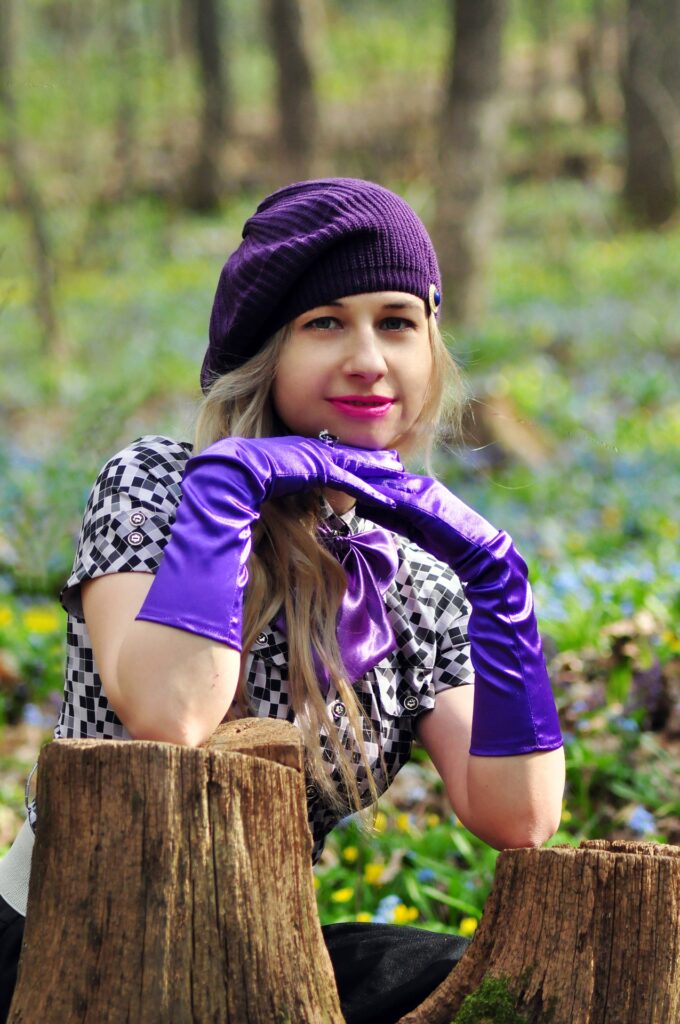 If you want to wear a beret on a regular basis, consider buying a faux leather one instead of a real one. This option is perfect for everyday use, whether you're working or going out to a party. Faux leather berets are made of a textile base and a layer of acrylic to make them durable and water-resistant. Here are some examples of how to wear a faux leather beret.
If you'd rather wear a beret on a hot summer day, a faux leather beret is an excellent choice. The faux leather band is easy to maintain and does not absorb the heat like a black beret does. Moreover, pastel hues like terracotta and yellow are great choices because they channel fun summer vibes. You can also find different styles of berets to match your attire.
If you don't want to rely on faux leather berets, you can also opt for a real leather beret. There are several reasons why a beret looks good on you, and a faux leather beret will keep you warm on cool spring days. This style is also great for transitional pieces. Wearing it with a long-sleeved shirt will add a feminine touch to your springtime wardrobe.
Another type of beret is reversible. These are made from a wool or acrylic blend, and can be worn on either side. They keep your head warm in cold weather. Alternatively, you can choose a wool beret, which is also a popular headwear option in the colder weather. They are comfortable and warm and make for a great choice for the fall and winter.
Knitted Berets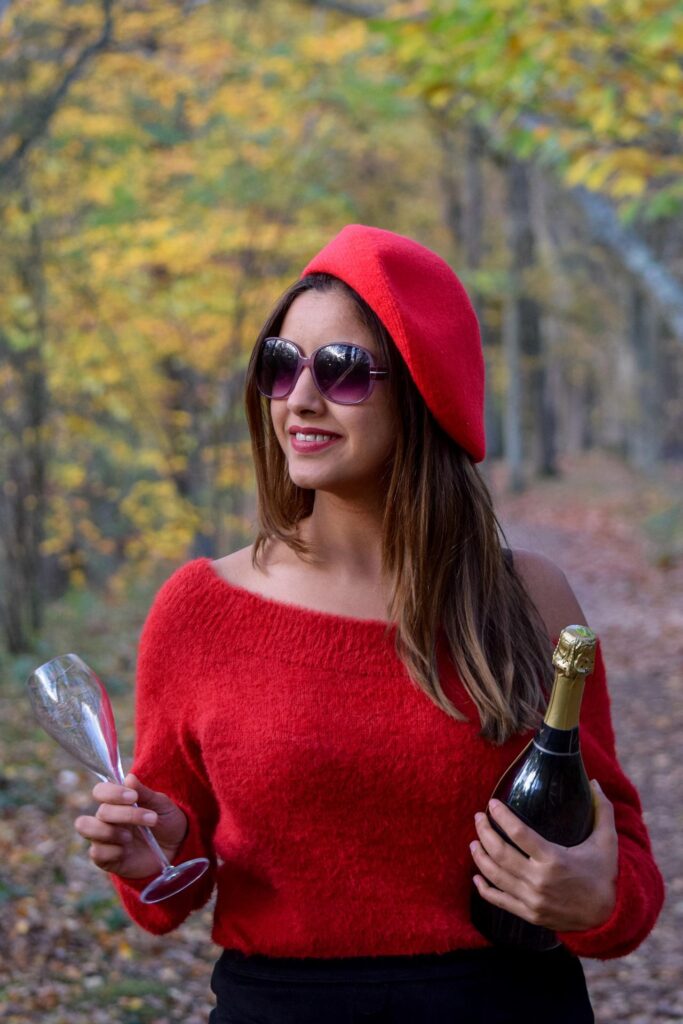 One of the most important rules when wearing berets is to avoid looking like an Upper East Sider. If you're wearing a beret to an evening event, opt for a bomber jacket rather than a tailored coat. And, of course, don't wear it with dresses, which have a negative connotation. Rather, pair it with a silky floral-print scarf.
You can find the perfect one in a wide variety of fabrics. Some designers make them in leather, while others use various fabrics. For example, Eugenia Kim wears a black leather beret, while Kangol and Glazed produce colorful wool berets. Dior, meanwhile, makes a blue denim beret. For a more traditional look, consider purchasing a beret from a French brand like Beret Francais. They have an extensive range of men's, women's, and children's berets in leather, wool, and even tweed.
When choosing a hat, remember to take your time. A knitted beret can be tricky to wear, especially if you have bouncy curls. To prevent this, consider adding volume with a bobby pin or a large clip, which can anchor the hat and create volume. You can also use an embellishment, such as a faux pearl or a tie-dye enamel.
Another style to consider is a slouchy beret. These hats are the perfect choice for cold winter days when you'll be bundled up in layers. It looks stylish and can prevent frostbite if you wear the right kind of beret. You can also make one yourself using a simple crochet pattern or purchase one from a reputable retailer. And don't be afraid to experiment with different colors.
For the more interesting and latest fashion news, stay in touch with Styleinflux. If you are passionate to write, search us "Write for Us fashion" in the search engine to reach us.