With a similar attraction to the colorful world of fashion, women are naturally fond of fragrant aromas. However, women are most likely to choose a perfume that suits their personality and taste. Well, worry no more! Versace is here to offer both fashion and fragrance under one luxury brand. Dare to be bold, sexy, and glamorous with Versace perfume women.
Founded by one of the most brilliant and well-known designers, Gianni Versace established his successful fashion empire in 1978. Up to this moment, his works and collections are still prominent. Having a long history of refinement and great success, Versace is not only for sophisticated and innovative clothes designs, but they also offer high-quality perfume collections for both men and women.
Versace has a great mastery of crafting elegant and successful scents. As an interested fragrance enthusiast, one must know that every perfume has its character. Proving that Versace is not only limited to luxury attires.
Aside from the famous Versace Eros Perfume, I will also introduce some of the brand's notable perfume collections for women. Each selection comes with hypnotic fragrance notes, which will elevate your elegance and confidence.
Best Timeless Versace Perfumes for Women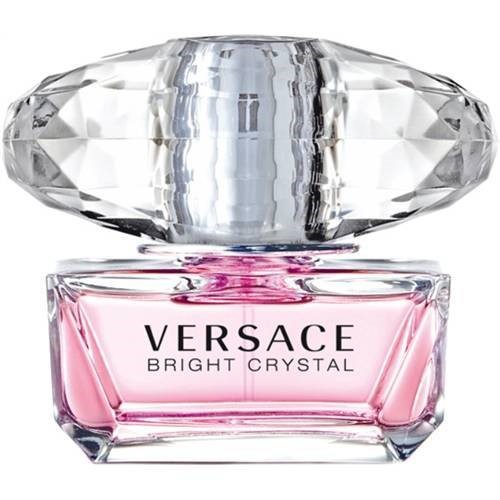 Here are the top 3 recommended Versace perfumes for women that deserve a spot in your perfume wardrobe. These Versace perfume women's scents from their fragrance line are undoubtedly perfect for everyday use.
Versace Bright Crystal For Women Eau de Toilette
If you like fruity-floral scents, this Versace perfume women's fragrance is for you. Alberto Morillas formulated Bright Crystal by Versace in 2006. It's Versace perfume women would indeed love because of its scent versatility.
Compared to other Versace scents, the pink bottle indicates a softer and more radiant aroma inspired by Donatella Versace's dearest floral scents. This fragrance is a fresh, juicy-fruity smell with a mixture of floral scents without becoming too powdery.
Bright Crystal is a bright, energetic, refreshing fragrance that charms anyone who smells it. It has a sensual blend of cooled yuzu and pomegranate combined with its middle notes of relaxing peony, magnolia, and lotus flowers warmed with musk, redwood, and amber undertones.
Bright Crystal is an excellent everyday fragrance option. Similar to Versace eros perfume, it lasts all day in just a little spray because of its floral woody musk undertones.
Versace Crystal Noir Eau De Parfum For Women Eau de Parfum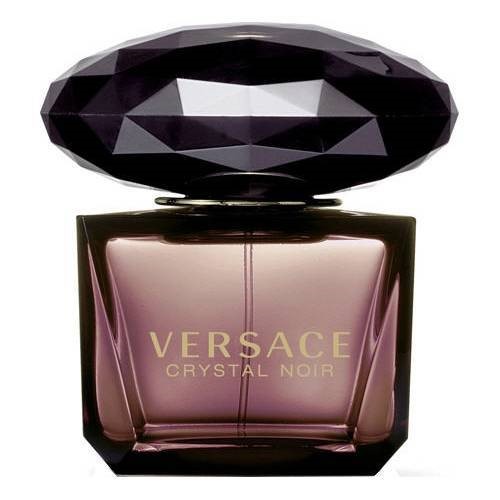 Like a dark, mysterious yet intricate film genre, this scent is perfect if you love to smell mystified and sexy yet elegant. Crystal Noir was launched in 2004 and created by the brilliant perfumer Antoine Lie.
This specific scent is one of the exciting fragrances from the Versace perfume women's collection. Unlike any other scents from the women's variety, Crystal Noir is known for its dark, captivatingly-sensual, and distinct smell making the scent inexplicable.
Its top notes are composed of pepper, ginger, and cardamom, followed by coconut, gardenia, orange blossom, and peony middle notes. These ingredients blended and produced a creamy, sensual, feminine aroma.
To lock the fragrance, sandalwood, amber, and musk are present in the perfume's base notes. Just like the Versace eros perfume, Crystal Noir is the perfect balance of amber and floral fragrance, leaving a lasting and pleasant impression.
Versace Yellow Diamond For Women Eau de Toilette
Stay youthful and experience the vibrance offered by Versace Yellow Diamond for Women. Perfected by the great perfumer Alberto Morillas in 2011, this masterpiece embodies a beautiful and enchanting crystal that turns into a diamond. This perfume follows the success of Versace eros perfume.
Like the brightness of yellow, it will give you a sense of youth, floral- freshness, and light yet elegant fragrance. It starts with top notes of Amalfi lemon, pear, bergamot, and neroli. These fragrance elements make the perfume smell more pure and light.
Yellow Diamond has middle notes of mimosa, freesia, water lily, and African orange flower. These fragrant ingredients give the perfume's unique airy-floral aroma. At the same time, base notes of musk, guaiac wood, and amber will leave you with an elegant and timeless fragrance.
Get your Versace Women's Perfume Now
Wearing perfume is a great way to brighten up your day. How you smell is essential in highlighting your personality, whether at work or on any occasion.
I bet you'll agree that smelling great gives you a boosted self-confidence which is essential in this modern time. Hopefully, with the Top 3 Versace perfume women, I listed above, choosing your signature scent is no longer overwhelming and challenging.
I hope this blog helped you in choosing your desired fragrance. If you want to know more about the brand, I recommend you to check this Versace Perfume Women List. Get your Versace perfume for women today and dazzle everyone you meet.
For More Fashion News, Stay in Touch with Styleinflux.