So you're starting to doubt your closet's capabilities. Do you have the pieces needed to make a cute and casual outfit when your boyfriend inevitably asks you to meet his parents? Do you have anything to wear when summer hits and the weather warms? Would finding an outfit for an interview be an overwhelming and defeating task? Not only is this probably not the first time you've questioned your closet's capabilities, but it certainly won't be the last time if it's not addressed.
With that in mind, there are no singular or foolproof solutions because — let's be honest — we don't all need a maxi dress. Instead, what every woman needs in her closet are versatile and reliable pieces like the perfect pair of jeans or stylish shoes for women with bunions that will take her anywhere she needs to go, over and over again.
A Basic Long Sleeve
A basic long sleeve can be a lifesaver whether it be for a fun outing or a formal occasion. This is because they are often suitable for any weather, simple to coordinate with and can be found in subtle style differences. That means that you're sure to find one that goes with your jeans, leggings, cargos, and joggers as well as it replaces a blouse and goes with your slacks, skirts, and dressy shorts! Along with this, long sleeves can be accessorized in an exceptional number of ways, thanks to their simple silhouette and shape!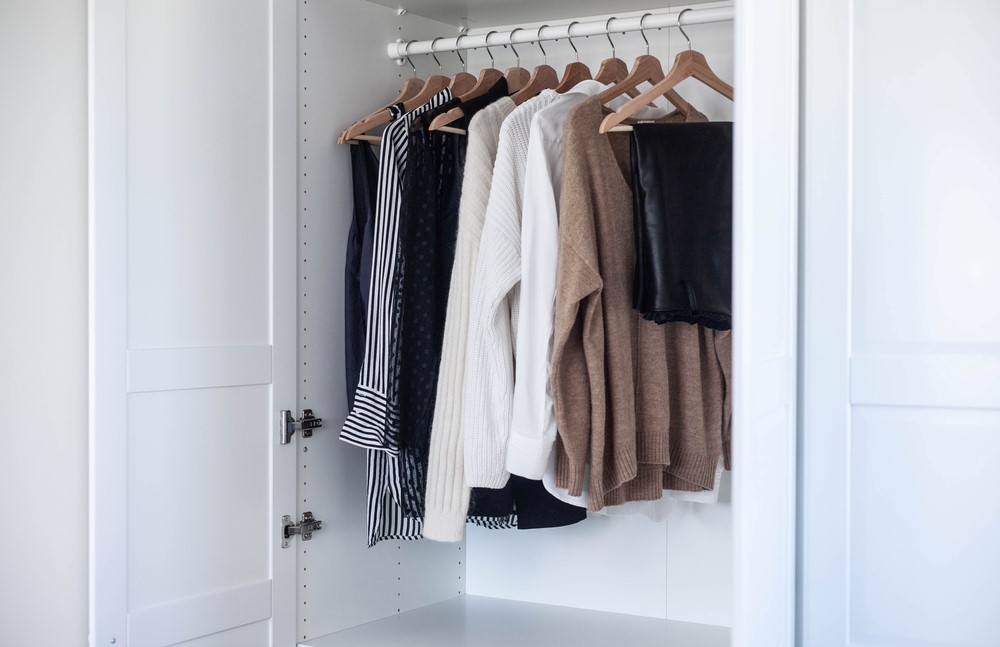 Source: Ivchenko Evgeniya/Shutterstock.com
An Above Average White T-Shirt
Similar to the basic long sleeve, a plain white t-shirt will be a real lifesaver no matter the occasion, environment or outfit. They are equally simple to coordinate and accessorize, and come in subtle style differences. The real difference here is the ability to layer your white tee more effectively, and the exceptional amount of timeless and classic ensembles that incorporate one!
Denim
Quality denim is always a "do" — whether you're drawn to dressing them up with delicate heels and daring blouses or drawn to dressing them down with a simple t-shirt and stylish kicks. When it comes to finding the best jeans for you, you'll want to consider:
The cut of the pants will determine how fitted or flared they are through the leg. Skinny, straight-leg, regular, relaxed, bootcut, flare, bellbottom, wide-leg and baggy are all common cuts.
The rise refers to how high or low the waistband of the pants will sit, and from high-rise to low-rise, the range is full.
The leg length on a pair of jeans can range from caught-on-the-bottom-of-your-shoes to cropped and capri — but there are no wrong answers! It's all about the silhouette you're looking to create and the activities you'll be indulging in! When you're unsure, always go for full length, which can be cuffed when a cropped look is desired!
The style incorporates cut and rise, and while often unnamed, special styles have been honored with certain names. So from boyfriend jeans to mom jeans, once you find your cut-rise combination, it's worth it to do the research to find out if the style you like has a special name. This will make shopping significantly easier!
The wash refers to the color of the pants and, oftentimes, even includes subtle patterns. Your favorite wash will be personal to you, but as far as fashion goes, you may find that you favor darker washes in the winter and lighter washes in the summer!
A Blank-Slate Dress
A neutral dress can make life a lot easier — especially when it's one that can go from desk to date, from church to cheering on your favorite team or, in other words, from day to night. So as much as you may be thinking of the classic little black dress, it's okay if this isn't the right dress for you! The key to versatility is choosing a dress that is simple AND suitable in style and color so that you can utilize it as a blank slate! If you go out to eat (or drink) often and enjoy dressing up, if you're often going out to places where you HAVE to dress up, if you're trying to create or uphold your professional image in this way or if you have a hard time coordinating individual pieces in your closet, you'll likely find yourself in need of a dress. So when you do, give yourself the ability to embrace it fully by making it as simple as possible!
Tights OR Joggers
Tights and joggers can easily become your comfy pants, your workout pants, your go-to pants to accommodate any everyday activity and even potentially your easy-to-match pants for more formal occasions when you just can't find anything that you feel comfortable in — depending on the specific style, color and event at hand. If you generally go tight on top, aim for joggers. If you like a loose t-shirt, long sleeves,s or hoodie, aim for leggings to balance the silhouette.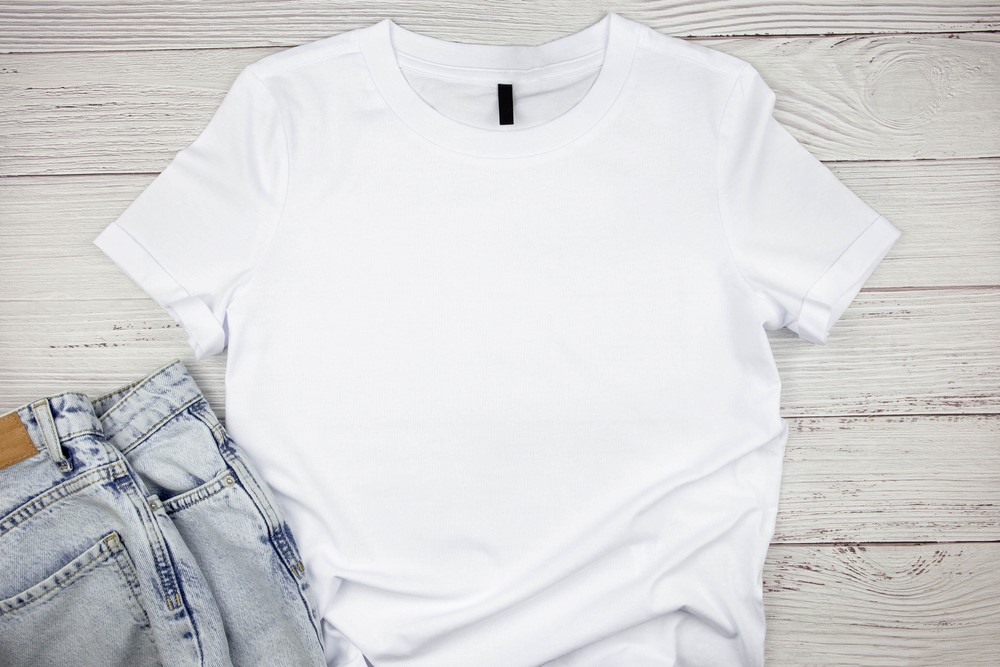 Source: AnaWein/Shutterstock.com
A Comfortable Bra
A comfortable bra can mean a common material bra, a supportive workout or sports bra or even a simple bralette. And whether comfort is your style and you plan to use these sorts of styles as your everyday essentials, you need this for in-between times when you don't want a serious lift but don't want to go bare or you never wear bras and this will be your special occasion bustier — you need at least one no matter what. When it comes to choosing a comfortable bra, consider looking for features like:
Shoulder straps that are extra wide and soft.
A bottom band that is thick, soft, and supportive.
Materials that are soft and absorbent.
Cups that are sewn-in or simply removed to avoid unflattering and unfixable washing machine mutations (if you're a fan of extra cup coverage, that is!).
A Cute Camisole
So many ensembles can be executed with a simple cami, and from packing one in your purse as a backup top to wearing one under your button-down and busting it out after work at the bar, it couldn't be an easier or more accessible piece when you need it! When it's hot and when it's time to sleep, you may also find yourself grabbing for your camisoles — so go crazy and get a few!
Shorts in Any Style
Shorts are a sure-to-be-needed article of clothing, and no matter what sort of fashion or function-based requirements you have, the perfect pair is sure to be found! If you're lost, consider the shape that they create (think: wide-leg shorts that look like skirts, tight denim shorts with stringy cutoff hems, paper bag waists), the style that they showcase (think: colors, patterns, details), and the materials that would be best for you.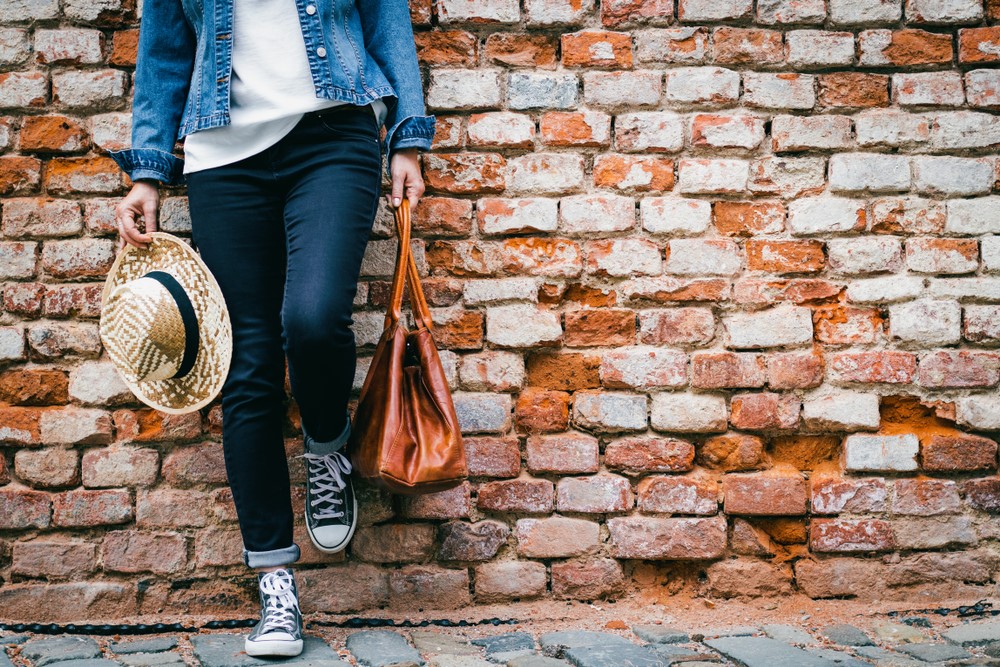 Source: encierro/Shutterstock.com
Cute and Comfortable Everyday Shoes
Your shoes shouldn't be too far offset from your style, or else you will never actually wear them — so consider something like a cute and comfortable pair of flats or cute and comfy wedges that will match any style or situation that you need them for and find the balance between fashionable and functional. When it comes to finding shoes that strike this balance, consider features like:
Good grip/tread that's suitable for any activities or surfaces you plan to indulge in or concur. When available, always embrace actual anti-slip features!
Supportive soles, which will vary greatly depending on your specific feet. From soft to hard and from flat to fully arched, though, there are shoe options and insole alternatives to suit any sole style!
A closure type that is easy for you to address. This means that if you have a hard time bending over, for instance, you may want to stray away from lace-up shoes and aim for slip-on and similar options instead.
The ability to age well is essential and will come down to features and styles like anti-odor, anti-stain, polishable and washable shoes for women.
Enjoying Endless Outfits Thanks to All-Encompassing Pieces
Suitable for every style, situation, body type, and budget (with the ability to adjust them accordingly if not), these versatile articles of clothing are essential if you want to ensure that you never utter the words "I have nothing to wear" again!