Looking fashionable is an important part of any wardrobe, and you'll find that modest skirts are no exception. A properly styled skirt can take you from the office to dinner with friends to the beach, looking stylish and comfortable all the while, even if you can't bear to wear shorts or show too much skin. These tips on how to style a modest skirt in the summer will help you do just that!
Pick the Right Color
The best way to look fashionable in modest clothing is by picking out pieces that match well with your skin tone. A skirt that's too big or too small can make you look frumpy, so take care when shopping for items like these. Try on different styles, wear a white shirt underneath for contrast, then try it again with an overshirt or jacket (or even multiple layers) over top. The key is to go for versatility. When you shop for tops and bottoms that work together, they can be layered together or worn separately depending on your needs. Experimenting with different looks will help you develop a personal style! And there are plenty of options available if you search around such as these cute midi skirts.
Accessorize with something bold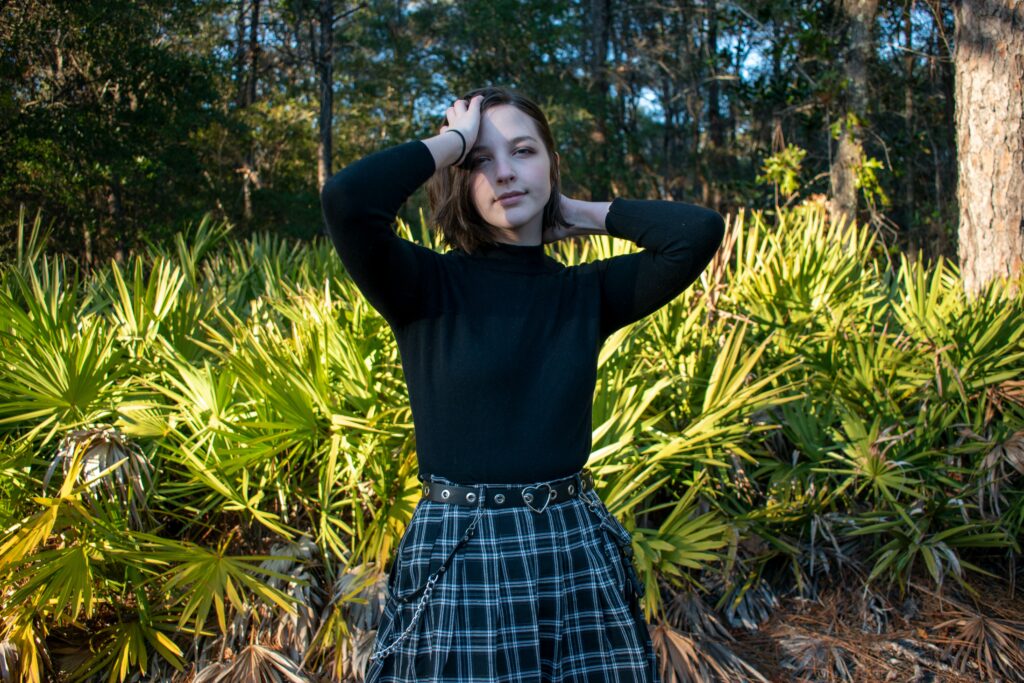 If you're looking for ways to look fashionable in modest clothing, try accessorizing with something bold. That can mean adding some vibrant jewelry, or it could mean pairing your skirt with an amazing shoe. For example, if you have a black skirt but want some variety for summer, add a colorful belt or take your shoes down from their higher heel height to trendy pairs of sneakers such as a pair of New Balance or Converse to add some pep back into your step. Bolder pieces can complement planer ones nicely and make them look even better! Be creative when styling – pairing any two items together is better than one!
Put Together an Outfit Around The Skirt
The first step is to figure out what you already have in your closet. The next step is to mix and match it into an outfit that looks good on you. Maybe you have a pair of shoes or accessories that are similar, but not quite match. Maybe there are one or two other items that can pull together an outfit for you. Even if it doesn't look perfect, your outfit can still be cute! Pulling pieces from different outfits together is also a great way to experiment with new styles without having to spend too much money on something you're not sure about yet.
For example, wearing a retro shirt isn't just a blast from the past it will pair very well with a knee-length denim skirt and a pair of platform sneakers. Just don't forget all of these tips when putting together outfits, because finding something new can be more fun than just wearing what we normally wear!
If you want to look stylish in modest clothing, follow these tips. Be comfortable! You'll look great! Now go out there and wear what makes you feel great!